We had a great time at NYCC. Sold out of Robo Saturday, brought in more Sunday, and then sold out again half way through the day. You guys are amazing. Can't wait to get back to the Windy Apple next year.
Our next show is the North Carolina Comicon.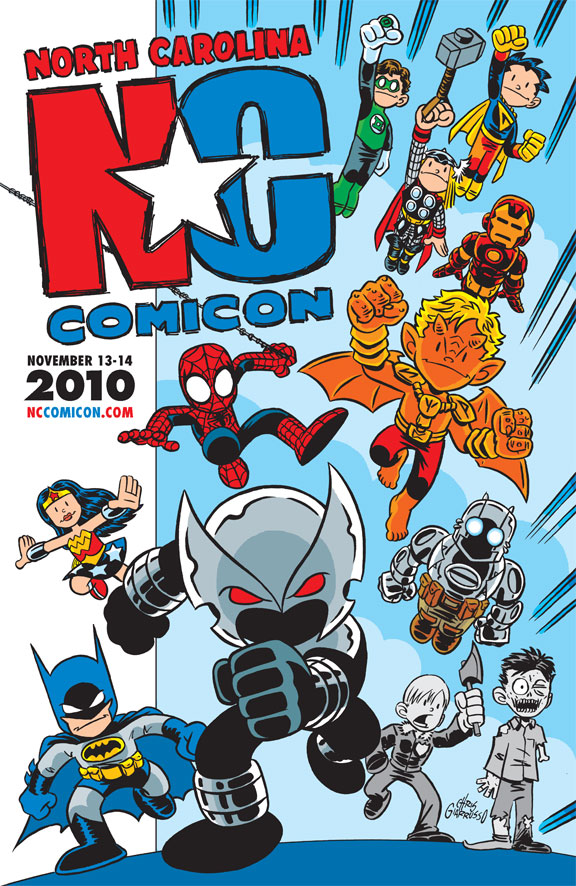 Hope to see you there!
In the meantime, scope that new nerdyshow.com site, yo. The whole site is bursting with content. They've got reviews, comics, videos, podcasts, Dungeons and Doritos, there's a store or something. I don't know what's going on. MAKE THEM STOP!