Okay, so.
My buddy John has a dog. See?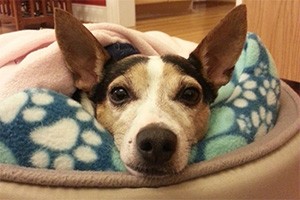 His name is Snickers. Don't hold that against him — the dog or John, I mean.
Anyway, Snickers was recently diagnosed with cancer. I figured: you guys helped us out with Charlie when he was sick, maybe you'll be inclined to help out with Snickers too. Check out the gofundme campaign for more info.