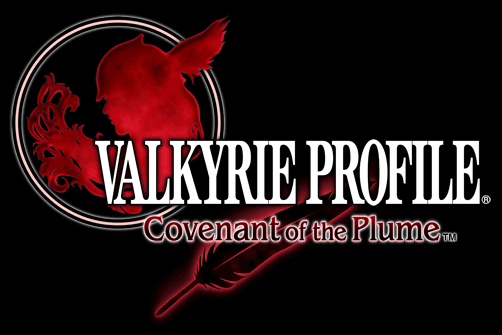 How would you like to win a free copy of Valkyrie Profile DS? You'd like it a lot, obviously. And that's not all you'd get. We're offering:
One copy of Valkyrie Profile DS signed by Yoshinori Yamagishi (Square-Enix Chief Director), Shunsuke Katsumata (Director) and Miho Akabane (Writer) from tri-Ace, Inc.
One copy of the soundtrack signed by Motoi Sakuraba (Composer).
And one copy of a poster signed by the same folks who signed the game.
Now do you get those fine items? Simple. Tell me why Norse mythology is the best mythology in one complete English sentence. Points off for spelling and grammar. The sentence can be of any length, but brevity will be rewarded over verbosity. The contest starts today and will run until March 13th (or 3/13 for you illiterates). Winners will be notified March 16th (3/16).
Behold, the Ultra-Fine Print.
Terms and Conditions
1. HOW TO ENTER: Starting February 27, 2009 through March 13, 2009, you can enter this Sweepstake (the "Sweepstake") by submitting an online entry form. Entries must be received no later than 11:59 pm PT March 13, 2009 ("Deadline"). You can enter the Sweepstake as many times as you like, however only the 1st entry from each email address will be considered for a prize. The odds of winning depend upon the number of entries received.
2. REQUIREMENTS: No purchase is necessary to win. In order to be eligible for the prize, you must 1) submit an online entry form; 2) agree to the Terms and Conditions listed here, 3) submit your entry before March 13, 2009 11:59pm.
3. PRIZES: One (1) Grand Prize Package will be awarded. Winner will be determined by a single random drawing of all valid entries received before the Deadline.
o 1 Signed copy of Valkyrie Profile for the Nintendo DS (Retail value of $39.99);
o 1 Signed poster (Retail value of $20.00);
o 1 Signed soundtrack (Retail value of $28.72);
*The game and poster will both be signed by Yoshinori Yamagishi (Square-Enix Chief Director), Shunsuke Katsumata (Director) and Miho Akabane (Writer) from tri-Ace, Inc.
*The soundtrack will be signed by Motoi Sakuraba, Composer
4. The Sweepstake is open to all eligible residents of the United States (excluding Rhode Island, Vermont, and Puerto Rico), Canada (excluding Quebec), the United Kingdom, Australia and New Zealand. This promotion is void in all other countries and also is void where prohibited by law. By entering the Sweepstake, entrants agree to abide by the Sweepstake Rules and all decisions of the judges, which shall be final and binding on all entrants in all matters relating to this Sweepstake. This Sweepstake is subject to all Federal, Provincial, and Municipal laws and regulations. Void where prohibited by law.
5. Entrants must be at least 13 years of age. If a winner is a minor, the prize will be awarded in the name of the winner's parent or legal guardian, who is solely responsible for all applicable federal, state and local taxes, and that winner must also provide a signed parental or guardian consent form within 7 days of notification attempt. Failure of the minor to provide a parental consent form will result in the forfeiture of the prize and selection of an alternate winner.
6. The winners may be required to sign an affidavit of eligibility/release of liability/prize acceptance within seven days of receipt; failure to do so upon request will result in forfeiture of the prize. By acceptance of the prize, the winners agree to the use of their name and/or likeness for purposes of advertising, trade, or promotion without further compensation, unless prohibited by law. Winners are responsible for paying any income taxes on the value of the prize received.
7. CONSENT TO USE OF PERSONAL INFORMATION: By entering this Sweepstake electronically and voluntarily providing personal information, entrants consent and agree to the collection and use of the entrant's information for the administration of this Sweepstake.
8. DISCLAIMER: By entering the Sweepstakes, you (and, if you are a minor, your parents or legal guardians) release Blind Ferret, Square Enix, and any of their respective parent companies, subsidiaries, affiliates, directors, officers, employees and agencies (collectively, the "Released Parties") from any liability whatsoever, and waive any and all causes of action, related to any claims, costs, injuries, losses, or damages of any kind arising out of or in connection with the Promotion or delivery, misdelivery, acceptance, possession, use of or inability to use any prize (including, without limitation, claims, costs, injuries, losses and damages related to personal injuries, death, damage to or destruction of property, rights of publicity or privacy, defamation or portrayal in a false light, whether intentional or unintentional), whether under a theory of contract, tort (including negligence), warranty or other theory.
9. Blind Ferret cannot be responsible for lost, late, misdirected, or incomplete entries, nor shall it be liable for unsuccessful efforts to notify a winner.
10. MORE INFORMATION: For more information, please contact customerservice@blindferret.com
The sponsor of this Sweepstakes is Blind Ferret Entertainment ("Blind Ferret") located at 8362 Labarre Montreal, Quebec, H4P 2E7 Canada.