If you're in the Boston area this weekend, you should visit the Boston Comic Con. Many fine comic book professionals will be there, among them Atomic Robo's very own Scott Wegener (they don't check credentials I guess). He will sell you comics, T-shirts, and sketches. Drop by and prove to him that 8-bit readers aren't the ugly jerks he thinks they are.
I added the above paragraph so this post wouldn't be 100% self-serving. Though technically Scott's success also impacts my success, so actually this post is now 110% self-serving.
Oh well!
Switching gears: I'm just going to put these out there.
ATOMIC ROBO 18″ x 24″ poster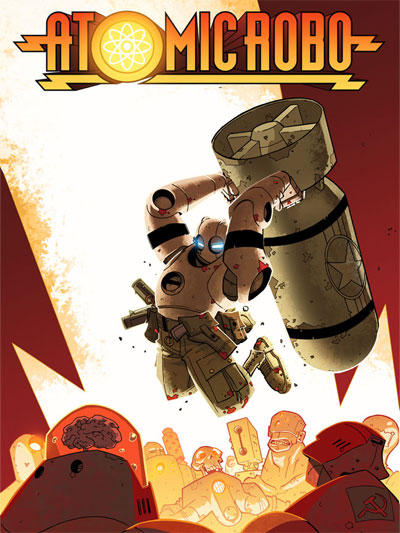 I think you know what to do. But in case you don't, what you should do is BUY THEM.