This week's Nerdy Show is right here.
Lydia is visiting her family for a week and I've already become more animal than man. Speaking of animals…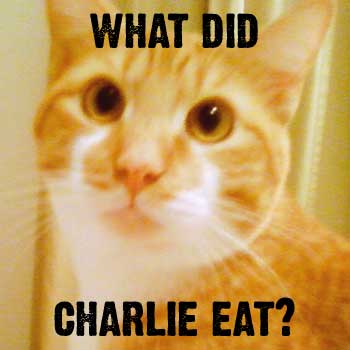 1. A strap of leather from a purse. When thrown up it measured roughly three inches in length.
2. Half of a shirt sleeve.
3. Half of a different shirt's sleeve.
4. What?!