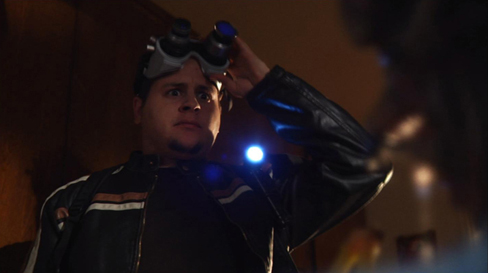 As you may have remembered, I've talked about Brian and I creating a live action web series called Emerson Wild: Monster Hunter.
Well, Monday I filmed a teaser for the show and here are a few shots. Yep, that's me in those goggles. The shoot itself was extremely fun and I can't wait to make the actual show itself. As of right now, we're planning on having the teaser online by Friday, but we'll see what happens. Keep an eye on EmersonWild.com. I'm sure we'll have the teaser on here as well.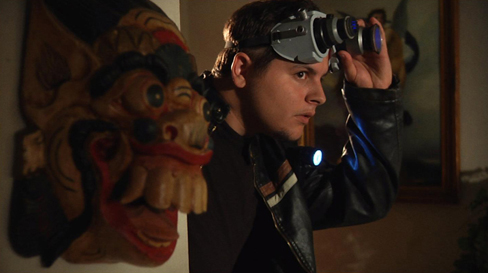 The show itself is about Emerson Wild, a monster hunter (who would've guessed?) and his adventures. I have personally always loved the humor of films such as Ghostbusters, Men in Black and Hellboy.  Any type of humor that brings us unique characters in a fun, new world always fascinates me.  A subtle, contemporary style where the comedy comes from the characters and the situations they are in.
This sort of inspiration I am bringing to EW:MH. Brian and myself have created a world full of history and colorful characters.  Specifically, the show is targeted at people like me who love monsters, good comedy and Sci-fi; but it also has a kind of humor and appeal that reaches a much broader audience.  My goal is to make EW:MH a show that anyone can watch and enjoy. We've got a great crew and an amazing effects guy on our team who really brings the world of monsters to life.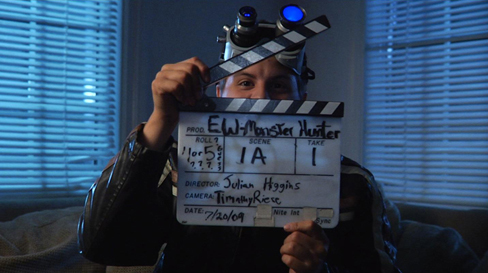 Hopefully, everyone will be able to see exactly what we're going for when the teaser comes out later this week. If you're interested in helping us in anyway, feel free to email me or Brian.